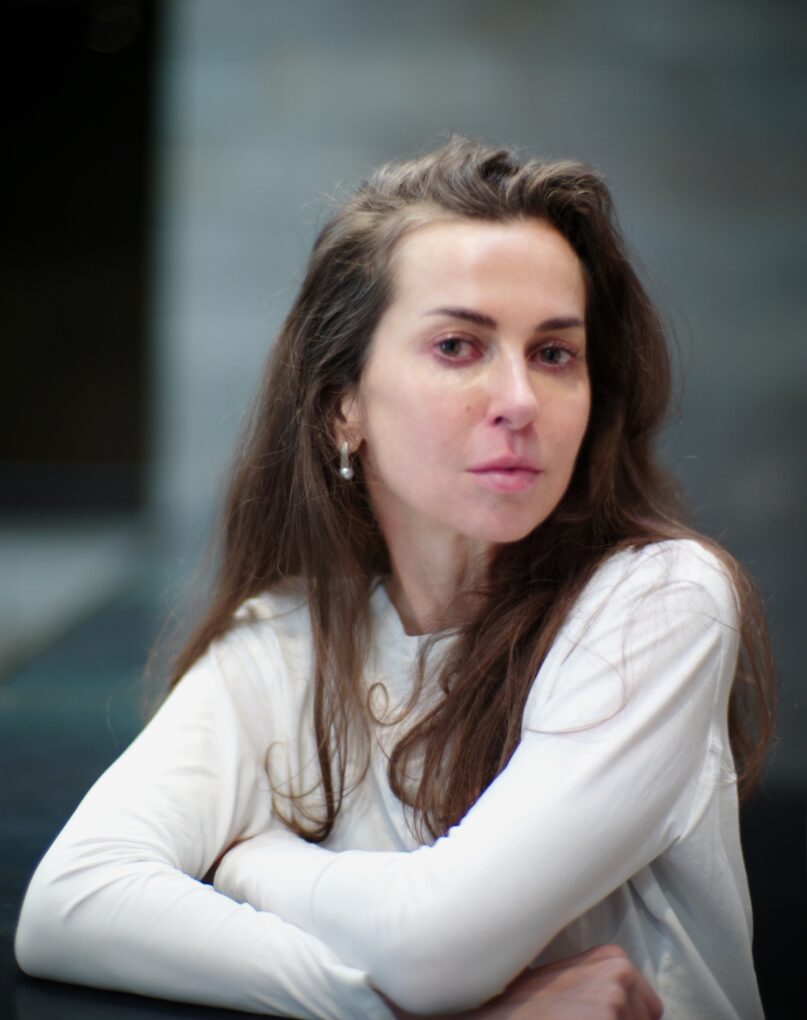 'My approach to practice is open and collaborative. By its nature, my work extends to multiple realms and lends itself to transdisciplinary collaborations and interactions across media, art forms and publics; creating sustainable cultural and artistic environments, taking inspiration from nature in discussion with latest technology to create present response.'
Sharka Bosakova has completed qualifications in Pre-School Special Education and Art Therapy followed by a bachelor degree in Fashion Design at the University of Liberec and masters degree in Scenography/Set and Costume Design at the Janacek Academy of Music and Performing Arts in Brno, Czech Republic.
Her Masters thesis, recognised as an outstanding dissertation by Janacek University, was devoted to Seagull by A. P. Chekhov, deconstructing alchemy and symbolism and interweaving with then current issues; threading the link between the past, present and the cyclical nature of human behaviour.
Inspired by her interest in anthropology and transition rituals and indigenous mythology and stories, she moved to Australia and studied at QUT in Brisbane and graduated with a masters degree in Theatre/Creative Industries in 2004 and a course in Jewellery and Small Objects at Griffith University.
Awards/Grants
Recipient of RAF Grant 2022
Finalist in Brisbane Portrait Prize 2022 / collaboration with photographer Thomas Oliver and model Golda Guido
Finalist in Sunshine Coast Art Prize 2021 / collaboration with photographer Thomas Oliver and model Golda Guido
Recipient of Arts Queensland – StART grant program and Lord Mayor Community Fund 2020
Alumni Honour Roll – Outstanding Graduate in a Creative Industries (CI) QUT 2015
Finalist in Josephine Ulrick and Win Schubert Award and shortlisted for Head On Photography Award 2015, exhibiting in Sydney and New York / collaboration with photographer Louis Lim
Recipient of RADF Grant and The Councillor Grant 2014
Collaborating and working for
Movie World -Village Roadshow Studios : Walt Disney Productions, Netflix
Opera Queensland
Queensland Conservatorium
Clocked Out
Ensemble Trivium
ELISION Ensemble
The Australian Voices
Ballet Theatre of Queensland
QPAC – Out of Box Festival
Aboriginal Centre for the Performing Arts
For more information you are most welcome to view a history of Projects, short Resume or find out more about her practice.